Writings
Jack Straw Fellow 2023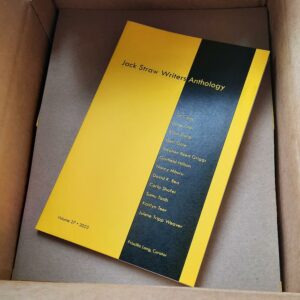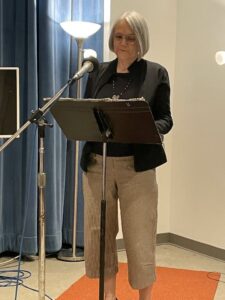 My essay, Avoiding Burnout in a 365/24/7 Work Environment, was published in the Jack Straw Anthology, and read to an audience on May 19th. Available on Jack Straw's YouTube channel. The anthology is available at Open Books & at Jack Straw.
My essay, Babes with AIDS, about the beginning and forming of the organization The Babes Network, was read at Folklife, on Center Stage, on May 29th. This essay won Honorary Mention in the Christopher Hewitt Award Contest ran by A&U Magazine, 2022. Both of these works are part of my memoir in progress. My reading can be watched on my YouTube channel. I am grateful it was recorded.
Additional books that hold my writing:
Washington State Poet Laureate Rena Priest chose my poem "Salmon: Our Northwest Pride," to include in this beautiful book,  I Sing the Salmon Home: Poems from Washington State, published by Empty Bowl Press. Readings will be held during National Poetry Month and the book will be available at #AWP2023, see the press website for announcements and to purchase this beautiful book. Empty Bowl Press will be contributing to the good efforts of the nonprofit organization Save Our wild Salmon to preserve wild salmon runs.
From my Saturday morning writing group that started in March 2020, at the very beginning of the COVID Pandemic comes this book, named after our group name, Writing Through the Apocalypse. I'm pleased to have six of my poems written in this workshop included in the book:
A Love Story
Saving the World
When I Die
Breathing Space
The Gift to be a Writer
Please Remember
I'm pleased to have a poem, "Two Fetuses Aborted," in this brand new book, Rumors Secrets & Lies: Poems About Pregnancy, Abortion & Choice!
Anhinga Press was at #AWP2023 and hosted a reading Friday, 3/10/23, at the College Inn from 8:15 – 11 pm. I read my poem and signed books at their Press Table, space 1120, earlier that day at 1:30 – 2 pm at the Book Fair.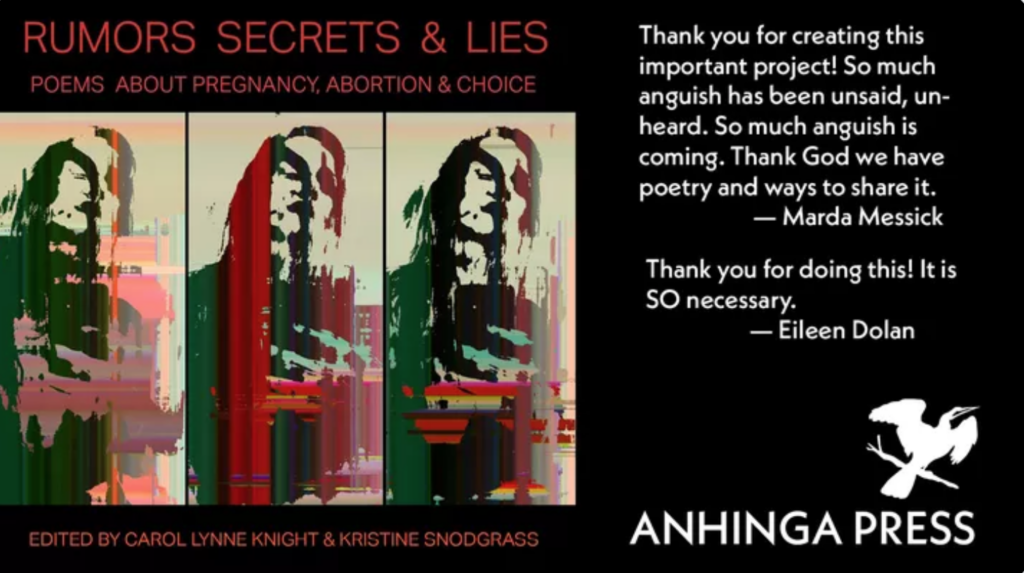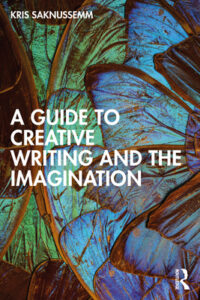 This book, A Guide to Creative Writing and the Imagination, is focused to use as a teaching guide in creative writing for the multicultural, global, and digital generation. A collaboration conceived by Kris Saknussemm. Pulblished on March 31, 2022, I'm proud to have a chapter on poetry included. It is sold on Amazon, Powell's, Walmart, and other outlets. Ruteledge Press in the UK is a global publisher of academic books, journals and online resources in the humanities and social sciences.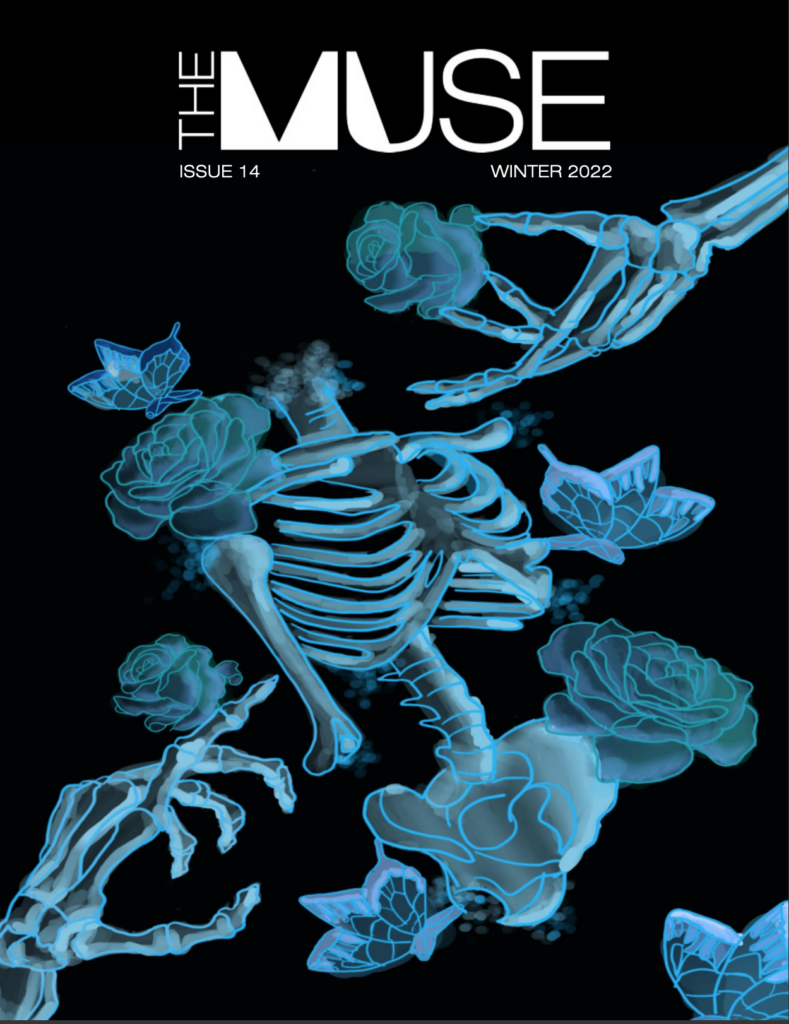 The Muse McMaster University published my essay, "My Body: An Experimcnt in Longevity," in their Issue 14 Winter 2022, on February 16, 2022.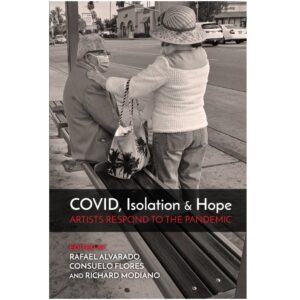 COVID, Isolation & Hope: Artists Respond to the Pandemic is available for pre-sale orders through Finishing Line Press! Please consider ordering a copy. Two of my poems are in this anthology.
Hags On Fire published my essay (June 2021), Gynecology: A Glitch in the System, part of the writing I'm doing as a long term survivor with the goal to complete a memoir.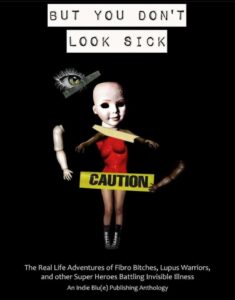 Two essays in But You Don't Look Sick!
Living a Life Invisible While Surviving AIDS
&
First Cohort Long Term Survivor: My Body as Experiment
Information on how to order! Available for purchase throughout the world from Amazon(print & Kindle editions), B&N, Book Depository, Pothi (India only), Walmart, Waterstones, and other major online book retailers including Bookshop.org andIndieBound. The list price is $19.99 USD for the soft cover edition and $6.99 for the Kindle edition of this 538-page anthology. 
50% of royalties above production costs will be donated to organizations that support  individuals living with invisible illnesses.
"But You Don't Look Sick is a stunning display of the suffering people with invisible illnesses undergo. The diverse range of personal stories evoke despair, desperation and especially frustration at the lack of answers the medical community can get tese Firbro Bitches, Lupus Warriors, and other Superheroes battleing invisible illness. Avove all, however, But You Don't Look Sick is a powerful human showing of how opening to one's pain generates chourage and helps spread awareness. By opening the heart and manifesting compassion, this book helps drive change." —Jaya Avendel, Author & the poetic voice behind Nin Chronicals
My writing for the Through Positive Eyes Project was published as one of the features for World AIDS Day in The Guardian, published in the UK.
My essay titled, "How HIV Changed One Woman's Life, which might become part of my memoir, was published in Mollyhouse. The editor nominated this essay for a Pushcart Prize.
"Scry of Lust 2," edited by Sumiko Saulson, was created to support AIDSWalk San Francisco 2020! It is available as an ebook at Smashwords, and will come out in hard cover sold on Amazon. Please purchase to support this great cause! All sales will be donated up to July 19, 2020, sales after that date will roll over to AIDSWalk 2021.
Please purchase now on Smashwords!
I'm pleased to have five of my poems published in Scry of Lust 2:
"Sex with HIV," first published in truth be bold—Serenading Life & Death in the Age of AIDS
"Abandonment to Pleasure," first published in No Father Can Save Her
"80s Disco Night," previously published in Riverbabble
"Hard Fall" &
"Sex Fallacy"
The Best of Mad Swirl v19 Anthology published my poem

"The Crossing"

 an ekphrastic poem after Debra Frites art,

"Empty Buckets." Read it published online at Mad Swirl. You can check out the reading for the anthology on Facebook Live. You can order the anthology on Amazon's website!
The Chrysanthemum 2020 Literary Anthology published by Koon Woon features two of my poems "Born Rusty" and "The Revival of the Blackwing Pencil." I'm delighted to be in this fine local anthology with so many excellent poets. The celebration reading was cancelled due to the Corona shelter in place, but will be rescheduled for a future date.
My first published piece from "Medicine Journal" a hybrid memoir in process, published on World AIDS Day, December 1, 2019 the 30th anniversary of AIDS. The segment published was crafted to meet their guideline of one thousand words:

"1991-1992 Work in the Heart of AIDS; Beginning of The Babes Network; He Stays"


 

My poem U=U is in a Pocket Poetry Collection zine titled, "Pills," published by Eye Flash Poetry Press

out of the UK! Note the picture!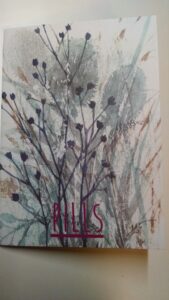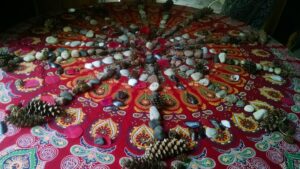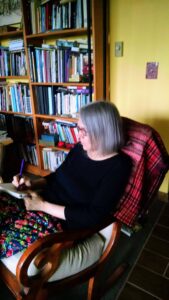 Rob McClennan runs a blog series on a typical writing day, he invited me to write up a piece; below in the title is the link to what I wrote, and the  pictures of my writing desk and me in the comfy rocking chair in my living room writing, published on 10/3/19:

Julene Tripp Weaver: A Typical Writing Day
 Can you guess my favorite color?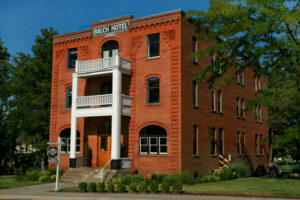 Chris Rice Cooper runs a blog that collects writings on the Back Story of a Poem! She published my experience writing the poem Cupcake, which was first published in my book No Father Can Save Her.
I wrote this poem in Dufur, Oregon where my friend Penelope Scambly Schott runs her writing workshops at the historic Hotel Balach, it was my first workshop with Penelope, since then I've done another one and have one coming up later this month (June 2019)! It's exciting to review the history of a poem.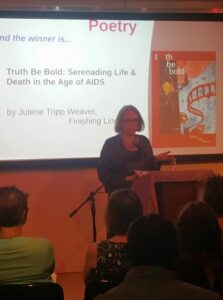 After I was Awarded the Bisexual Book Award for truth be bold—Serenading Life & Death in the Age of AIDS, I had an interview with Bill Kieffer at his Blog site Underground Book Reviews.

Mine is the second interview of three. Enjoy
So delighted my poem, Ice Cream Cravings, is published in this delightful anthology, Ice Cream Poems: Reflections on Life with Ice Cream, edited by Patricia Fargnoli and published by World Enough Writers in 2017.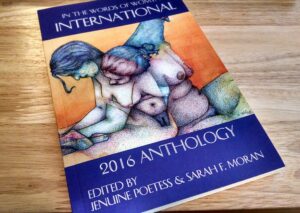 My condensed creative nonfiction story about the night Jimi Hendrix died, "What We Had To Scream About, 1970," was published this spring. A big thank you to Yellow Chair Press for their work publication of In The Words of Women 2016 Anthology. Available to purchase at this link.
"Why I Write," was published on Dustin Brookshire's blog of such collections in 2016. I am honored to have been invited to reflect on my drive and pursuit of writing.
Writing From the Body, an Article from a Writer's Craft Talk given at the It's About Time Reading Series October 2007, (Seattle, WA). It is posted on the website of first annual festival of women's poetry through the Wompo Listserv.
Also, from the first annual festival of women's poetry, I posted a commentary on a favorite poem, "It was my First Nursing Job" by Belle Waring. The link to the poem itself, and to more of her work, is posted on the site in the page with my commentary.
My reading on Blog Talk Radio hosted by Rafael F.J. Alvarado. During this one hour reading  David Rowe reads first, then I follow. A comment on the page for my half of this reading by poet John Burgess: Julene Tripp Weaver isn't afraid to look AIDS in the face. She's a compassionate caregiver with a knack for capturing an unblinking look at final days and aftermaths. Hers is a direct and important poetry for our Age.
A Dream in the Clouds: A politically-neutral collection of poetry, prose, and art inspired by the 2008 United States Presidential Election
features my poem "Over Here, Over There," first published in Drash Northwest Mosaic. My poem was inspired by poet Jayson Iwen. His work and essay on Zajal was published in the same journal of Knock as a poem of mine—read his interview. Intrigued with the 12th Century Arabic folk song tradition Zajal, an interactive call and response form usually with music, I wrote my poem using this form loosely as a guide. The poem, in columns, can be read separately and as one. I read "Over Here, Over There" as three poems, each individual column, then across.
Available for $9.95 from Bobo Strategy, 2506 N Clark #287, Chicago, IL 60614 or at Amazon
Tattoos On Cedar
Julene's poem "Appreciation at the Zoo" is published in Tattoos On Cedar: Members' Anthology Two of the Washington Poets Association, 2006. This poem was originally was a Huh? Award Winner published by Penitalia: Collegiate Erotica at the University of Washington, 2004.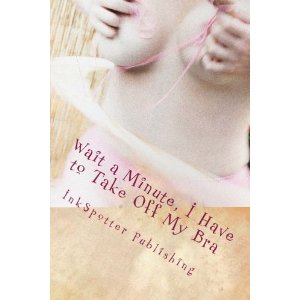 Julene's poem, In the Breast, written to honor the life of Negesti, a Seattle poet who died of breast cancer, is published in the anthology, Wait a Minute, I have to Take Off My Bra.
Available on Amazon!