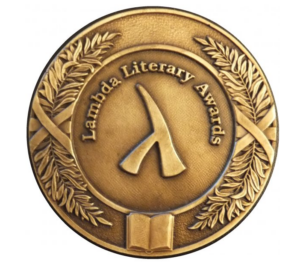 My book, truth be bold—Serenading Life & Death in the Age of AIDS, is officially a finalist in the Bisexual Nonfiction category for the 30th Annual Lambda Literary Book Awards! I am thrilled and will be at the Award ceremony in New York City.
Also, I am deeply honored to be the Poet in Residence at the Seattle Review of Books for the month of March. This means they will publish a poem of mine once a week (each Tuesday, with the link previewing the first one), interview me, and advertise three readings I have coming up in March: 
March 9th, at noon, a Webinar for the National Women and Girls HIV/AIDS Awareness Day, to register contact Lewissa at (206) 615-2501 or email her at lewissa.swanson@hhs.gov
March 15th, at 7 pm, Ice Cream Anthology reading at Soul Food Books in Redmond
March 16th, at 7 pm,  I read with Tara Hardy, who's book My, My, My, My, My was the winner of the Washington State Book Award, at Open Books (Note: this is a fragrance-free event). 
I am thrilled to be Poet in Residence for Seattle Review of Books. They will be the recipients of the Prowda Literary Champion Award, on March 22nd, presented by the Seattle Arts and Lectures at their fundraising gala; here is a quote from Christine Foye of Simon & Schuster:
"Books are our vessels for these ever-evolving ideas, and it is crucial to shine a light on authors and their books who are exploring and critiquing our culture in the moment. For these reasons, we thought it would be especially appropriate this year to honor Mary Ann Gwinn and The Seattle Review of Books for their remarkable work in bringing rational discourse to the fore in a time of great irrationality."
I would love to see you at a reading this month!