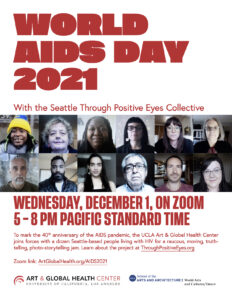 Two Events on World AIDS Day!
Through Positive Eyes Artivists will tell their stories. This rare opportunity will touch your heart and open your awareness. Use the Facebook link for access. Twelve stories in three segments, the event starts at 5 pm Pacific time, I'll be in the third segment starting at 7:05 pm, but really you'll want to watch the full event! Again, information with link available on Facebook.
AIDS Memorial Pathway, LIVE at the Plaza, Capitol Hill Light Rail Station, from 4 to 5 pm Pacific time on World AIDS Day. I will close the event reading poetry.
Information for AIDS Memorial Pathway event will be posted on the AMP website, to stay updated sign up!
Poetry News: two poems online & an anthology!
"Grief Wails Recorded at Magnuson Park," was published in Poets4Haiti on August 23, 2021. They collected donations to organizations helping Haiti recover from the earthquake and hurricane.
"There was a time," one of my pandemic poems is now online in the journal I, Enheduanna, November 1, 2021.
Thank you to the editors Rafael Alvarado, Consuelo G. Flores and Richard Modiano for selecting two of my pandemic poems: "What Gives Hope" & "At A Time Like This."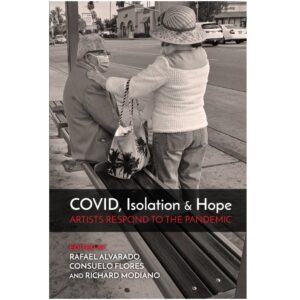 I hope you will consider ordering this book while it is in pre-sales!
"A bulletin from the volatile waiting room that is 2020 to now, this anthology trembles with anxiety, anger, sorrow, and—at times—the most bitter pleasure. The writers / photographers assembled here jostle elbows and speak unmasked on pages that fold them into each other's faces, homes, and grief. It's a terrible grace that these artists cross such vast social distances to cut so close to the bone, that they set down to reckon with a time many can't wait to forget."
–Douglas Kearney