Day of the Dead Reading
Let us honor our ancestors this month
Featuring:
Raul Sanchez
Sarah A. Chavez
and Muscian Diego Coy
(on Cajón, Flute, Dique whistle & Andina drum)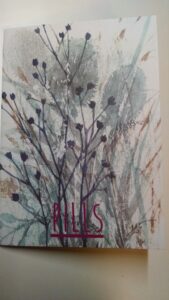 Julene's News
I'm thrilled my poem, Self-destruction, formerly on the website Sam Hamill created, Poets Against the War, was republished at Winedrunk Sidewalk: Shipwrecked in Trumpland, day ONE THOUSAND and NINE.
Also, my poem "In the Midst of Life, Death" published online at Anti-Heroin Chic, in their grief issue, was written after a friend committed suicide.
And three is the charm! My poem U=U is in a Pocket Poetry Collection zine titled, "Pills," published by Eye Flash Poetry Press out of the UK! Note the picture!
Paul Brookes interviewed me for his blog the Wombwell Rainbow Interview series! Check it out.