Through Positive Eyes: Premier on World AIDS Day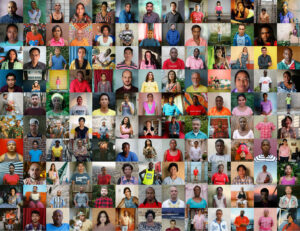 "Through Positive Eyes is a collaborative photo-storytelling project by 130 plus people living with HIV and AIDS around the world."
The project has traveled the world for the past ten years. The people who enter the program are called Artivists and the goal to end stigma. Using writing and photography, each Artivist is a combination of an artist and an activist.
Bill & Melinda Gates are one of many sponsors; in Seattle our creations are brought to the public through the Discovery Center. The overriding goal is for locals to see people who live among them who live with HIV and AIDS, to hear their stories, and to help people see beyond the stories they think they know about this disease. Because we are in the middle of a pandemic, where stigma is playing out once again with this new virus it is especially pertinent. A book and a documentary were made last year to feature the first ten years of the project.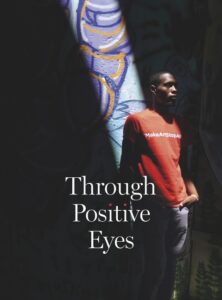 I feel fortunate to have been accepted into this project. It is exciting to work with photographers Gideon Mendel and Katja Kulemcampff, David Gere, director of the UCLA Art & Global Health Center, University of California Los Angeles (UCLA), Luis Ortega, director & founder of Storytellers for Change, plus a helpfu support staff. This team is super supportative of each Artivist as we develop our photo-story.
Our work in Seattle will culminate on World AIDS Day through the Discovery Center. Our group of Artivists will be share our photo accompanied stories on and after this initial day. Before Covid-19 hit our world the storytelling was live with an art exhibit, but with the social distancing, the project has shifted online.
On November 22, noon to 3 pm, the Seattle Artivists will have a dress rehersal of our stories for friends, family, and funders if you are interested in an invitation please reach out through my website contact page.
The opening will premier on World AIDS Day, December 1, 2020 sponsored by the Discovery Center in Seattle. Please check there for additional information.
More Writing News 
"Cycle of Death," a pandemic poem, was published in Madness Muse Press on October 18, 2020.
"Dragons with Long Tails" was published in Global Poemic on October 21, 2020.
"Memorial Barrooms," was published in The Rye Whiskey Review on November 2, 2020. 
"After The Quarantine Dinner," published in The Pandemic Poetry Anthology by Gloucester Poetry Festival can be ordered online as a hard cover book or an ePub! It has a georgeous cover!
And, thank you for Voting!