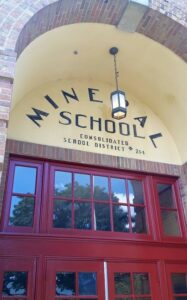 Julene's Memoir News:
I'm pleased that I was accepted into a memoir writing program! In September I start a Year-long Creative Nonfiction Manuscript Program for Womxn and Nonbinary Writers with Anne Liu Kellor! This will give me the support and focus to work on the next draft of my memoir about living as a Long Term Survivor.
And, a RESIDENCY at MINERAL SCHOOL!! This coming November! I'm so excited for this opportunity and time out of ordinary life to focus on my memoir. It will combine well with the one year program.
Poetry Notes of Interest:
Reminder, my poetry book, No Father Can Save Her, is available as an EBook!
Two poems published in Anti-Heroin Chic: "Losing My Sister, Again," and "Safe Space in Tactile Presence."
The Literary Links of Julene Tripp Weaver, an Interview with featured poems on the NY Parrot Literary Corner! Thank you Dustin Pickering for your questions. A great variety for a good discussion: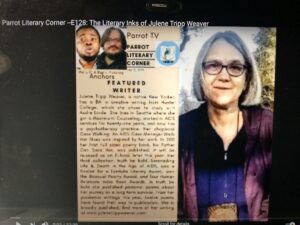 Studying with Audre Lorde

Counseling & family writing in No Father Can Save Her

Emotions in poems

Themes in truth be bold

Awards and their impact

Relationship with Finishing Line Press

Admired FLP authors