My first full-size poetry book, No Father Can Save Her, published in 2011, is now an Ebook! Autobiographical from when I lived in NY, a teen growing up during the sexual revolution, I call this my, "Sex, Drugs & Rock 'n' Roll!" book.
Available on Amazon. Please check it out!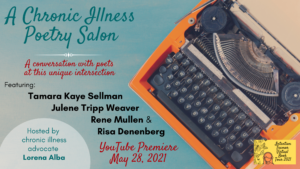 Hear me read from truth be bold—Serenading Life & Death in the Age of AIDS, along with poets Tamara Kaye Sellman, Rene Mullen, & Risa Denenberg with host Lorene Alba! We have a discussion answering questions about writing and the pandemic. We discussed drug cocktails, outing one's illness through writing, Carrie Fisher, pandemics old and new, Covid-19 long-haulers, tattos, and poetry as a form of healing for the writer and the reader. Go here to listen!
"Take your broken heart and turn it into healing art." ~ Carrie Fisher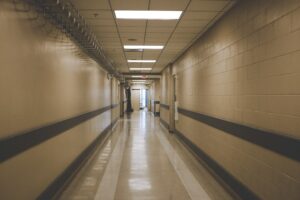 The online journal, Hags On Fire, published my essay, "Gynecology, A Glitch in the System." This essay is from my memoir writing about living as a long term survivor. While there check out their poetry!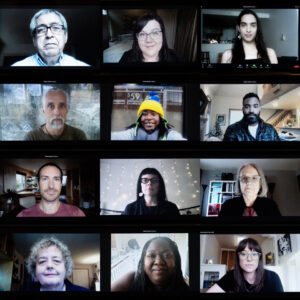 I invite you to attend an ongoing biweekly virtual Open House at the Discovery Center with amazing Artivists telling our stories about living with HIV/AIDS! At each Open House two of  us will share our story, I'll be one of the sharers on July 19th. 
Thursday afternoons: July 6th and 19th, at noon for an hour. In August they will switch to Wednesday afternoons.
They require REGISTRATION online at the Discovery Center website! They will be posted soon so please check, you can also sign up to get notifications or to request a talk at your organization!
Coming in July:
An interview on the New York Parrot Literary Corner, July 12th, LIVE: 2 pm CST, Noon PST! It will be recorded on YouTube link, which I'll post in my next News blog.
Reading my poetry on the Northwest Poetry Forum Blog, July 16th. Starting with a series of poems from my first full size poetry book, No Father Can Save Her (2011), now available as an Ebook, then recent pandemic poems.