This is the culmination of a fabulous year promoting my book, truth be bold—Serenading Life & Death in the Age of AIDS. It is a finalist for the 6th Annual Bisexual Book Awards, along with author and poet Irene Suico Soriano for her book Primates from the Archipelago. This event will be held on Friday, June 1st, where I will read from truth be bold! My book will be available for sale and I'll have a signing table.
Here is the link to register for the Mult-Arts reading and Bisexual Book Awards Ceremony: http://www.biwriters.org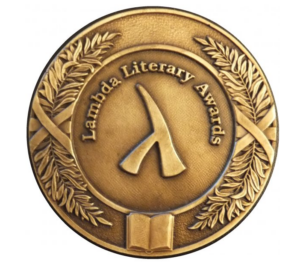 truth be bold is also a finalist at the 30th Annual Lambda Literary Awards. I am honored to be in the same category, Bisexual Nonfiction, with Roxane Gay for her memoir Hunger, and Monica Meneghetti for her memoir What the Mouth Wants.
I am headed east to attend the two galas. My preparation includes what to wear (and pack), sending books in advance, preparing two speeches (in case I win), planning the reading, and the dreadful Impostor Syndrome, in anticipation of meeting so many famous authors! The Lambda will be hosted by Kate Clinton, will honor Edmund White and Roxane Gay, speakers will include Alison Bechdel and Rebecca Solnit, to name a few! There is a VIP pre-party, the event, and the after-party. Being an introvert, it will be an intense experience. So may your good thoughts be with me.
Since my last News post, I had three poems published online, here are the links:
"A new line cracked down this body" published on HIV Here & Now on April 2, 2018 as part of their revived countdown for National Poetry Month.
"The Train Station in Chihuahua" published by the Feminine Collective on April 16, 2018.
"Restless at 3 A.M." published by Voices in the Wind on May 1, 2018.