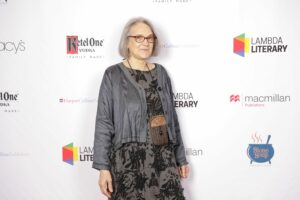 Happy New Year! From my yearly taking stock of my writing, 2018 was a very busy year, especially for my book, truth be bold—Serenading Life & Death in the Age of AIDS, and also for submitting poems, writing new work and expanding creatively.
In June, I traveled east for two back-to-back Book Award Ceremonies: truth be bold was a finalist for the Lambda Literary Award, and for the Bisexual Book Award, which it won! What a great honor to win one award and to be at both these events.
My book won four Human Relations Indie Book Awards: the Silver Winner for Life Challenges, the Silver Winner for Medical Challenges, the Gold Winner for Personal Challenge Poetry, and the Director's Choice Award for the 2018 Humans Relations AIDS Awareness Book of the Year, presented by Susan Peterson, Director.
Last year an English professor, and author Patrick Horrigan, taught my book at Long Island University-Brooklyn in his class, "Art Inspired by the AIDS Epidemic." This course work was paired readings with David France's book How To Survive A Plague. He has continued to teach individual poems in his Western Literature class pairing them with Walt Whitman's poems. Next year he is teaching my book next to Terrance Hayes book, American Sonnets for My Past and Future Assassin! 
In March, I was the "Intern" at the Seattle Review of Books! They first published a poem of mine in 2016, so I was delighted when they requested me to intern in 2018! This means they published four of my poems, one each week, and an interview! Plus they advertised two readings I had that month: one for the Ice Cream Anthology at SoulFood Books and the featured reading with Tara Hardy at Open Books.
Presentations, Readings & Performances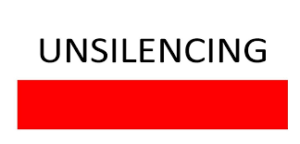 I presented my book at the International Forum on Psychoanalytical Education, for their theme Unsilencing, at their three-day psychology conference in October!
On Women and Children's AIDS Awareness Day, March 9th, I read on a Webinar that was broadcast live.
On World AIDS Day, December 1st, I read in Bremerton at the Kitsap Public Health District celebration, "HIV is Still Here." It was very moving to hear the remembrances' and to do a ritual with candles to honor those who died. 
In December I had a new and exciting opportunity to perform my poetry in a three-day Mosaic event at Gay City: AIDS—It's In Our Blood: Stories of Love, Loss, Rage, and Survival. Selected from a call for work representing Long Term Survivors, I created a new piece composed of lines from poems across my book to form a new 10 minute piece. The performances presented were storytelling, singing, poetry, and a one-act play. It was a phenomenal one-time event funded by the Department of Health.
Anthology Readings: I traveled to Portland  to read with the Poeming Pigeon, in September. And, I was part of a group reading at Soulfood Coffee House in Redmond for the Ice Cream Poems Anthology; Also, I hosted a reading for this anthology at Poetry in the Park in July.
Joint Readings: It was an enormous pleasure to be featured with Tara Hardy at Open Books in March. I did two readings this year with my good friend Penelope Scambly Schott who lives in Portland. We were featured together in April at Another Read Through Bookstore in Portland; and at the It's About Time reading series in Ballard in August.
Publications
It is very exciting that 36 of my poems were published this year!! 22 in journals that I have not been published in before: my first International publication from, the Bosphorus Review in Turkey, which took one of my Istanbul poems! The Bees Are Dead  took a poem I've been sending out for years while maintaining faith it would find a home! Mad Swirl: A Creative Outlet published two of my poems, one more and I will have my bio and picture added as a regular! Other new journals for my work: Spillwords, Voices on the Wind, Poetry Breakfast, Feminine Collective, AntiNarrative Journal, Eunoia Review, Minute Magazine, Poetry Pacific, The Literary Nest, and last but not least What Rough Beast, which is a daily online journal that started after the last election! I'm thrilled to have poems in so many excellent journals online. All can be found with links on my website on my Poems & Video Page, just scroll down.
Three anthologies published poems of mine this year:  the Poeming Pigeon, for their theme In the News, for the second time I've had a poem in one of Shawn Aveningo Sanders excellent publications, a poem in Ice Cream Poems: reflections on life with ice cream, and a poem was republished in an invitation-only Anthology for Cliterature.
Writers expect rejections, and I received at least 13 through the year, and I'm still waiting to hear from a few journals. I've come to accept rejections are subjective, not personal. 
Generation
The last two years I've been writing a poem a day during National Poetry Month, April. 
In September, I took a six-week workshop, The Words To Say It: Writing About Illness, Trauma and Healing, at Hugo House. This was a very productive workshop led by Suzanne Edison who is steeped in this work. If you have a chance to take her workshop, do! I highly recommend this workshop and Suzanne as a guide.